Complex Product Assessment & Testing
Demonstration of topical bioequivalence can be a very challenging task. It is dependent on the formulation technological attributes. According to recently published FDA guidelines, in vitro BE may be demonstrated by documenting the qualitative (Q1), quantitative (Q2), microstructure (Q3) and performance (Q4) equivalence. Neoventech provides the necessary support from deformulation to achieve Q1 and Q2 sameness, to Q3 characterization to pivotal studies for a successful FDA submission.
Q1 and Q2 Development
Reference standard drug characterizations
Deformulation to construct Q2 Composition sameness
Q3 and Q4 Characterizations
Physical property characterizations
Microstructure & drug distribution characterization including microscopic imaging, particle/droplet size distribution, rheology profiles
Metamorphosis characterization
IVRT and IVPT – method development
In Vitro Permeation Test (IVPT)
In Vitro Permeation Testing (IVPT), or skin permeation testing plays an important role to understand where drugs go in the skin for topical products

Expertise
Neoventech is recognized for its expertise in skin permeation (IVPT) studies using various skin models either in vitro or ex vivo. The histology testing capability allows 2D visualization of the drug distribution in the skin tissue
Collaborations
Neoventech collaborates with you to characterize and deliver the drugs to the desired targets in the skin or through the skin using automated IVPT instruments
Select actives and formulations with desired penetration properties
Screen and profile the distribution of active ingredients in skin and/or follicles
Quantify the actives penetrated through skin into the diffusion cells (receptors)
Benchmark the clinical or consumer study formulations to marketed products
In Vitro Release Test (IVRT)

The measurement of drug release from a given dosage form is fundamental to drug product development. For semisolid drug or therapeutic skin care products, in vitro release testing (IVRT) uncovers the combined effects of physical and chemical parameters such as solubility and particle size of the drug active ingredients (APIs) and rheological properties of the dosage form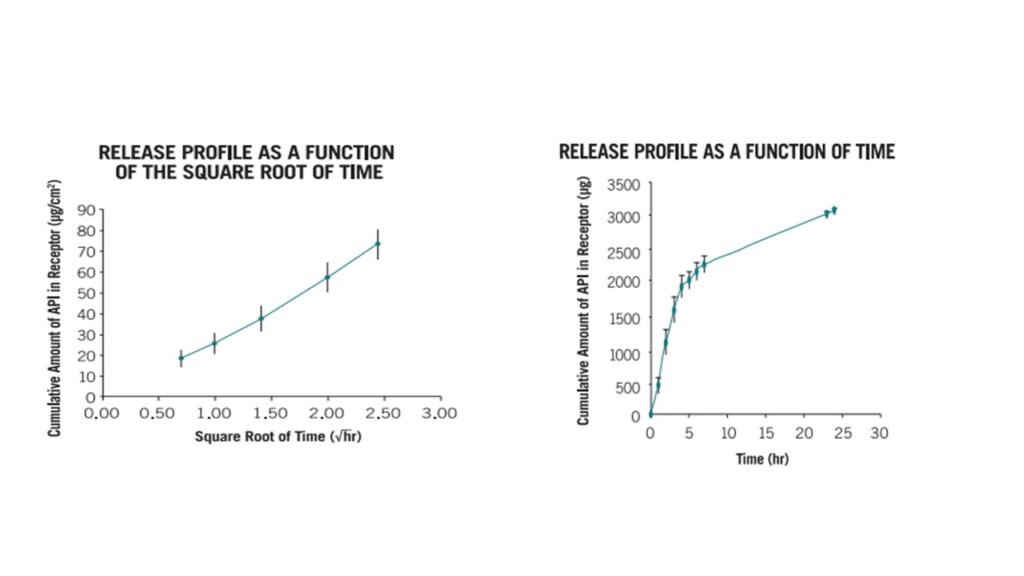 Method Development
Neoventech provides efficient IVRT or IVPT method development and validation as well as bioequivalent testing for different dosage forms (ointment, lotion, shampoo, aerosol/foam, transdermal patch, dissolvable film, powder)
In-vitro Bioequivalence (BE) with Regulatory Compliance
Formulation Stability Programs with HPLC/MS for degradant components
Contact us
Please contact us (email: [email protected]) to discuss your projects or request a quote for us to help you.